Here you can see our current web hosting plans what we are offering for our customers. All hosting plans are based on USA & UK based high speed professional servers. That is how we can provide 99.9% uptime and 100% satisfaction guarantee for our customers.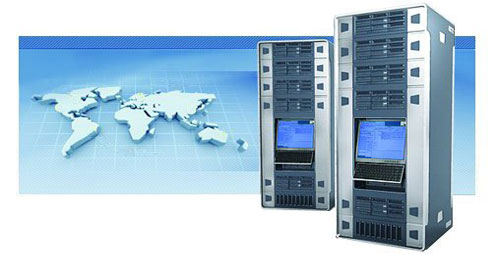 Solid Shared Web Hosting
Solid web space & bandwidth
99.9% uptime guarantee
Fully equipped with cPanel
Apache, MySQL, PHP, Perl, Python & more
Dedicated 24/7 technical support
30 Day Money Back Guarantee

Value

$24.5

Yearly | BDT 1,900
30 Days money-back guarantee

Professional

$36.5

Yearly | BDT 2,900

30 Days money-back guarantee

Business Pro

$60.5

Yearly | BDT 4,800

30 Days money-back guarantee

Enterprise

$85.5

Yearly | BDT 6,800

30 Days money-back guarantee

Web Storage
500 MB Storage
1 GB Storage
3 GB Raid storage
5 GB Raid storage
Bandwidth
10 GB Traffic
20 GB Traffic
30 GB Premium Traffic
50 GB Premium Traffic
Premium Mail
10 Email Accounts
20 Email Accounts
30 Email Accounts
50 Email Accounts
Features
Enterprise HP Hardware
cPanel Powered
Litespeed Server
99.50% Uptime Guarantee
PHP, CGI, Perl, JavaScript, SSI
MySQL & phpMyAdmin
Enterprise HP Hardware
cPanel Powered
Litespeed Server
99.50% Uptime Guarantee
PHP, CGI, Perl, JavaScript, SSI
MySQL & phpMyAdmin
Enterprise Dell Hardware
cPanel Powered
Litespeed Server
99.99% Uptime Guarantee
PHP, CGI, Perl, JavaScript, SSI
MySQL & phpMyAdmin
Enterprise Dell Hardware
cPanel Powered
Litespeed Server
99.99% Uptime Guarantee
PHP, CGI, Perl, JavaScript, SSI
MySQL & phpMyAdmin
Support
24X7 Human Support
24X7 Human Support
24X7 Human Support
24X7 Human Support

Order Now

Order Now

Order Now

Order Now
Our Linux/Apache Server Features:
24/7/365 Expert Technical Support
Pointhost feels that customer support is one of the most important aspects of shared web hosting. As such, we have a full support staff that is expertly trained to answer any questions you may have no matter what time you happen to have them.
Satisfaction Guaranteed
We stand by our quality by offering a full 45 day money back guarantee on all shared hosting plans. In addition, if you ever wish to cancel after this time, we will gladly offer a pro-rated refund for any unused services.
Environmentally Friendly
We understand our customers' concerns about the environmental impact of their hosting, and we share their commitment to ensuring that their own internet operations not harm the environment.
Fully Scalable
We can provide you with the additional bandwidth, storage space, and performance as your needs grow over time. Upgrading to a new hosting plan is simple, and our in-house experts are here to make it simple for you.
We Respect Your Time
Go ahead, compare us to other hosting companies. We know your time is important, and that's why we don't fill your inbox or clutter your control panel with advertising materials.
Easy to Use
Full control over your website is at your finger tips. With cPanel, you've got access to all of the tools you need to maintain your web properties.
No Hidden Limitations
Many shared web hosts put artificial limits on what you can do in order to force you to upgrade your account. Not us. POP3/IMAP Mail Accounts, MySQL Databases, Mailing Lists, Email Forwarders, Subdomains, Parked and Addon Domains & FTP Accounts are included with every hosting plan.
Powerful Control Panel
Pointhost gives all accounts access to the leading control panel software on the market: cPanel. This powerful package puts control of your entire site at your finger tips. Using the Softaculous script installer, you can quickly and easily add features such as message boards and news scripts.
Daily Backups
Automated daily backups insure that your data is safe against calamity. Your website and information are safely stored and can be retrieved whenever they are needed.
Automatic Script Installation
Using the Softaculous automatic script installer, installing new additions to your site couldn't be easier. With just a few clicks you can have a working message board, content management system, or even a full internet store set up in seconds, rather than hours.
Advanced Email Services
E-mail accounts are available with every Pointhost hosting account. You can send and receive via your favorite email program. Webmail is also provided with your choice of 2 webmail systems, Horde and SquirrelMail, to allow you to access your email from just about anywhere. Mailing lists and email forwarders are also standard with every account, allowing you to better manage and filter your email.
Detailed Traffic Statistics
Growing your site's audience is easy with proper statistics. With all Pointhost hosting accounts, you get access to two powerful stats packages: Webalizer and AWStats. Both provide you with vital information on what brings people to your site and what keeps them there.
Performance
Intel Xeon Dual Hex Core processors with 12GB of RAM. 2x300GB Cheetah hard drives in Raid 1 for OS and MySQL, 4x1TB hard drives in raid 5 for user data
Security/Reliability
Daily backups
R1Soft Bare Metal Backups with multiple restore points
CloudLinux operating system for enhanced security and site performance
99.9% uptime guarantee
Password protected directories and IP-blocking
Hotlink and leech protection
Integrated software
PHP, Perl, Python scripts support along with MySQL database access
Ruby on Rails support using Passenger for enhanced performance and reliability
eCommerce ready (SSL encryption available)
cPanel control panel with Softaculous script auto-installer
FTP and SFTP access
Jailed shell upon request
phpMyAdmin to manage databases
Cron jobs for scheduled tasks
Customizable error pages
Email
POP3, IMAP, and web-based email access
Email spam and virus filtering
Mailing lists
Email forwarding, auto-responders, filters, and aliasing
Tracking Statistics
Web-based file manager
Webalizer and AWStats site statistics
Need extra?
Need some extra bandwidth on your shared hosting account? Have an SSL site and need a dedicated IP address? Here's a simple listing of available extras you can add on to any shared web hosting plan:
Extra bandwidth: $0.50 per GB per month (min. 2GB)
Dedicated IP Addresses for SSL Sites: $3 per IP address per month – Certificate not included
High Touch and Proactive Support: $50 monthly