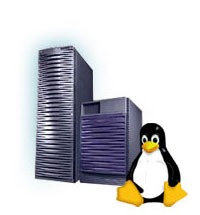 Linux Hosting
Linux is the traditional linux web hosting platform that powers web sites on an extremely reliable and robust platform. Our most affordable and reliable web site hosting packages satisfaction to customers and provides quality services, with prices starting at only USD 15 or BDT 1,200 per year.
All Linux accounts contain access to the best live automated control panel offered anywhere. Linux has gained a reputation for being a rock-solid, extremely stable, operating system.
Some of the key features of linux web hosting are : php, free mysql database, phpmyadmin, free webmail, control panel to manage your email, multiple pop3 email accounts, ftp access, large data transfer, 99.9% server uptime and more…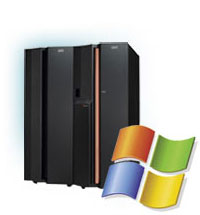 Windows Hosting
Windows web hosting provides specific options not available on our Linux web hosting platform such as ASP.NET, ASP, SQL Server, MSAccess. ASP.NET can provide many of the same features that PHP does on Linux server. Our corporate windows web hosting starts for as low as USD 20 or BDT 1,600 per year.
It provide the ability to do some advanced development; however, they also make it extremely easy for the novice to get started. It's as simple as logging into your account and uploading files immediately!
Some of the key features of windows web hosting are : asp.net, asp, msaccess database, mssql server, cdo, free web-statistics, free webmail, control panel to manage your email, ftp access, pop3 email accounts, large data transfer, 99.9% uptime and more…
---

| | | | |
| --- | --- | --- | --- |
| | | | |
| | Reliable Hosting Infrastructure | | Powerful, Customizable Options |
| | Fully redundant servers with automatic failover. In the unlikely event of a server failure, your system is automatically restarted. | | With more options and better performance than a traditional VPS, you can scale your system to match your site's growth. |
| | Free cPanel Control Panel | | Remote Reboot and Console |
| | For systems with 768MB of RAM or more, you'll get a free license of the cPanel control panel to help set up and manage your hosting environment. | | Access a virtual terminal through your web browser and reboot your system. When things go wrong, you have complete control. |
| | Reboot-free Upgrades | | Pre-built Systems |
| | Upgrade without interrupting service. All CentOS-based systems can be upgraded on the fly without rebooting. | | Get up and running faster with a JumpBox pre-built system, providing access to dozens of open source applications with a click of a button. |
| | First-class Hardware | | World-class Datacenter |
| | Our Dell servers with up to 16 CPU cores and 24GB of RAM are backed by an enterprise EqualLogic storage array. | | Our servers are housed in SAS 70 Type II certified datacenters with over 250Gbps of Tier 1 transit available. |
| | Optional Automatic Backups | | Fully Managed Systems |
| | Coming Soon! Your system will be automatically backed up to recover your system from the worst disasters | | Systems with 768MB of RAM or more include full management from A Small Orange's team of server experts. |
| | | | |