We're obsessed & passionate about Web Development and our mission is to use the right mix of technologies to come up with the right online solutions for your business!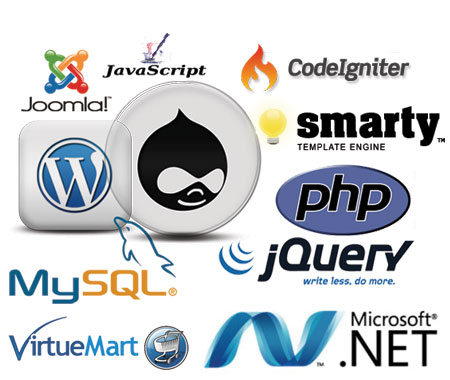 Your concept, our design…
Random soft solution is dedicated to custom website development. Our credibility, reputation, extensive skill-set can be seen through our client-base. This is achieved through our philosophy which states: "Every niche website development emits client`s personality, vision and business strategy. Learning and Understanding the client is the key!" This is why we are undoubtedly provide solution for client's online and offline needs, solution that gives winning edge to our client.
Our team of software engineers with proven track record diverse expertise are able to deliver complete software development for your business requirements. We are quick to grasp the uniqueness of our clients and focus on the individual needs of our clients to deliver what they require. With us, you can be sure of excellent support, stronger trust and state of the art software development cycle.
We can assist you in any or all of the software/application development and we excel in helping companies develop new technologies and create new products based on those technologies.
"Our goal is to create high-performance Technology that fit your customers' needs and builds trust."
Web Applications

@ Get beautiful, smart and customized website.
@ We offer smart professional and low-priced designing packages suited for small businesses.
@ Search engine friendly code.
@ Receive instant feedback with the order forms.

Software Development

@ Custom application development.
@ Application re-engineering.
@ Enterprise level software application development.
@ Customized CRM and CMS development.
@ Client – Server Application Development.

Open Source CMS

@ Complete website with relevant graphics navigation and content.
@ No programming knowledge required.
@ User Friendly URL for better listing in Search Engines.
@ Click one button to publish your website.
@ Easy Multimedia Files management: Images/pdf/Video, etc.
@ Sitemap.

E-Commerce

@ Fully customizable design.
@ Search engine friendly URLs and code.
@ Payment Gateway Integration.
@ Unlimited multi level categories and products.
@ One step checkout process.
@ Order tracking.
@ Shipping modules integrated.
@ XHTML Compliant.